About us
Since it was established, PETALIT has been an authorised distributor of technologies and elements for the comprehensive construction of structured cabling systems LAN, MAN, cabling systems and complete solutions for constructing data centres. The representation of and cooperation with leading world manufacturers, such as COMMSCOPE, CONTEG, EATON and CABLELAY, is our guarantee of quality and access to state-of-the-art technologies and standards.

Petalit s.r.o. was formed in 2011 as SoLo IT Solutions & Consulting CZECH, s.r.o. In 2014, it was renamed and it purchased its shares from the original Austrian owners.
Our primary emphasis is on speed and flexibility when addressing the requirements of our customers, not only in stock availability and support in preparing price calculations but also in the use of state-of-the-art technologies according to the latest standards when preparing technical documents.


With its more than 20 year experience, our team provides our business partners, designers and investors with advisory and counselling services – starting with analysing existing networks, proposing their development and consultations on constructing new infrastructures. At the same time, we offer various types of training, seminars and presentations, including authorised certification training guaranteed by the manufacturers themselves.
Structured cabling
A functional and faultless computer network must have not only sufficient over-dimension active equipment and efficient servers but it must also be correctly designed with the right structured cabling – the basic medium for network communication.

It must be taken into account that the requirements for the computer system's performance may increase rapidly over the next few years and the desired result cannot always be achieved by simply replacing active equipment or expanding the servers, unless the cabling can support these new system elements.
When planning a cabling system the expected requirements over 15 to 20 years must be taken into account. This service life must be envisaged for the structured cabling. No one wants to re-install existing cabling after five years and invest not only money but also time to install new cabling to support higher applications such as Gigabit Ethernet, 10Gigabit

Ethernet, Ethernet POE or POE+ power supply or using structured cabling for IP camera systems or new WI-FI signal distribution technologies etc. There are more and more new technologies that use data cables for communication and power supplies, intelligent lighting systems in buildings and plants, power supplies to work stations and energy-efficient Ethernet, etc.
Therefore we provide comprehensive system solutions
not only for:


Data centres

Administrative buildings and offices

Plants and logistics halls




As well as:

Copper cabling systems

Optical cabling

Pre-terminated metallic and optical links

High Density solutions

Intelligent infrastructure Management
Data distribution frames and data centre solutions
These are an important but frequently underestimated part of structured cabling. They are instrumental in the well-arranged and secure completion of the cabling infrastructure and active elements. As soon as the planning stage, the types of distribution frames and their placement in the building must be carefully selected not only to minimise the cabling or installation near to other technologies but also for easy ventilation of the technology.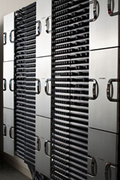 We offer not only separate stand-up frames but also the increasingly popular open frames, particularly so that active and passive elements can be well-arranged and simply laid in closed spaces or server rooms. You can choose from basic frames to frames fully equipped with high load capacity cabling management.
No less important is our wide range of accessories including shelves and ventilation and cabling management.
Yet another area is our complete data centres solutions that need, for example, a cold aisle, cooling, an uninterruptible power supply, a wide range of PDUs from the basic types to PDUs with management or monitoring systems and DC premises access management.
Flexible or Rigid Protection for Cables

Flexible protection for cables installed in double floors or basket trays.
The Cablelay Mattings creates a high performance physical barrier, protecting the cables from sharp edges, protrusions, abrasive and uneven surfaces, pressure points in cable grids (basket trays), potential chemical impurities and especially water penetration.
Cables protected from:

Water in double floors

Pressure points in basket trays

Sharp edges

Chemicals in concrete floors
The Cablelay Matting must be installed directly on the floor. With their "closed cells", they provide protection against rising damp and wetness in water emergencies such as broken heating pipes. The Cablelay come in different thicknesses – 6mm, 13mm or 25mm.
Groundsheets are primarily for laying in basket trays. The 2mm, 3mm or 6mm thick groundsheets evenly distribute the weight of the cable bundles and thus preserve their transmitting properties throughout their service life.

Fire endurance of groundsheets and mats – LSOH or Class 0.
Immediate and easily changed cable routes according to the current needs of construction sites

Cable routes can be immediately extended

Clean and simple installation, fast cutting according to the required length

Wide range of mattings and Cablelay accessories

Easy handling, lightweight and flexible

Suitable for all types of cabling
Power supply systems
The EATON high-quality portfolio power supply has comprehensive power supply management solutions, including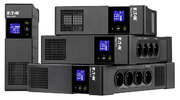 uninterruptible power supply (UPS), surge guards, distribution frames (ePDU), remote monitoring, software, power factor compensators.
Power supply management significantly reduces costs. Depending on the particular application and its requirements, several types of power supply management and communication with UPS are available – network card, software Intelligent Power Protector (IPP) and software Intelligent Power Manager (IPM).
Therefore, we provide not only basic PDU power supply panels but also uninterruptible power supply – no matter whether it is a desktop, rack, online, offline or line interactive.
Cabling accessories
We can provide a wide range of accessories for installing structured cabling. Our accessories include not only connecting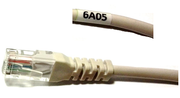 tongs, cutting tools and equipment and expendable supplies for closing optical cables but also Velcro fasteners for cable bundling and labelling and identification systems of horizontal routes and Partex cables and connecting cables.